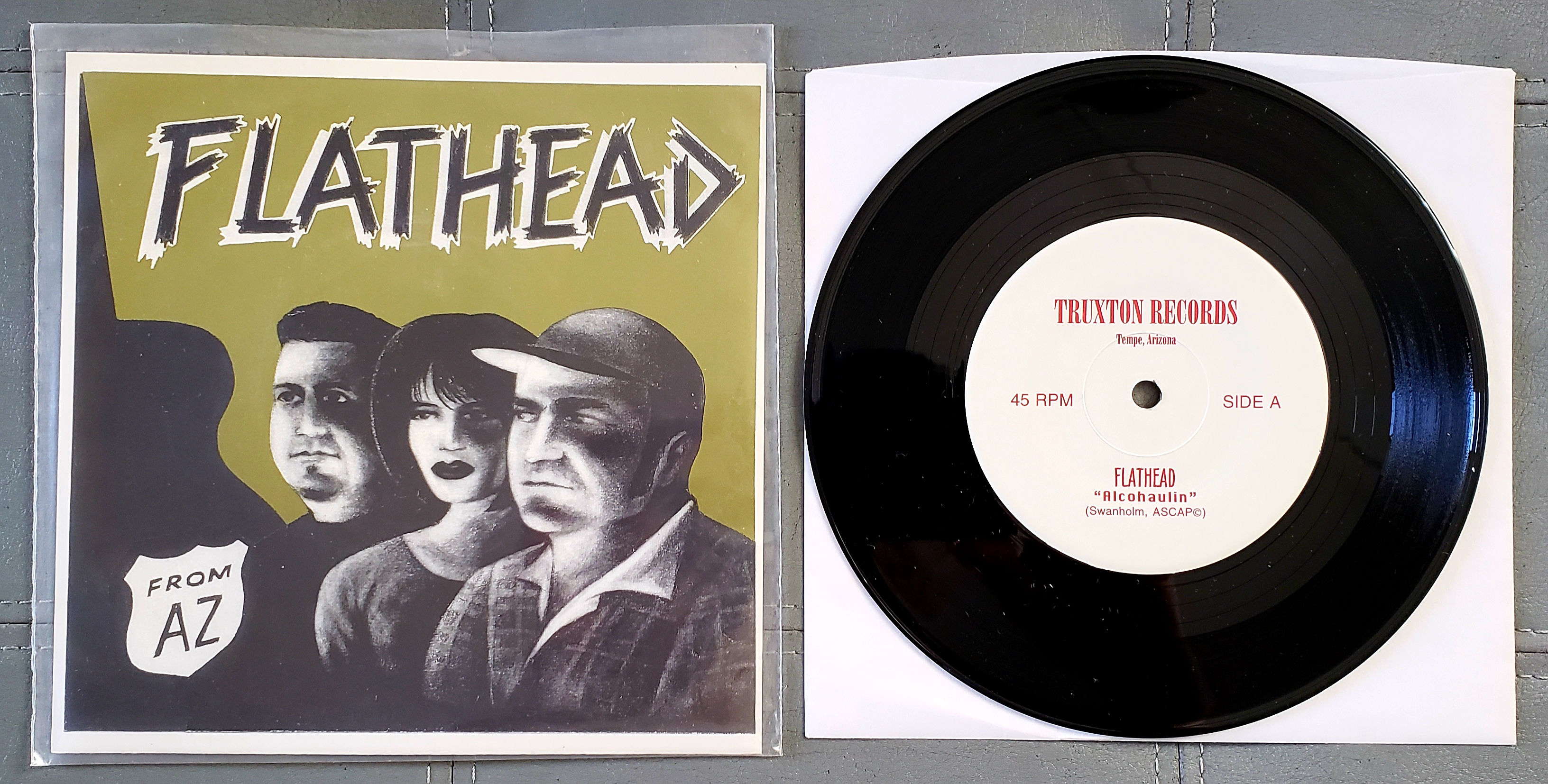 This just showed up in the mail. I found it for $3 on Discogs, which is a steal. I can't imagine there are too many of these still floating around, and the ones that still exist are treasured parts of their owners' collections. I didn't expect to stumble upon it, but I'm glad I did as mine "disappeared" years ago.
When everyone else was going to see the Gin Blossoms, we were watching these guys. Show after show. We even took the limo we had rented for our high school prom to go see them play at Club Congo when prom was over. We figured we had another few hours on the rental, so why not? There were shows at Nita's, The Sail Inn, you name it. I wasn't much for going to Tempe to hang out on Mill. If I was down there, it was to see a band. And frequently, that band was none other than Greg Swanholm, Vince Ramirez, and Ruth Wilson, better known as Flathead.
I have a ton of memories attached to this band and these songs. Some are amazing, some are not so great, and some our downright crazy. The truth is, in retrospect, I wouldn't change any of it. It was what it was and, well, I ended up with some stories and a whole lot of memories.
Here's a pretty cool writeup the Phoenix New Times did on Flathead a while back.