I've spent the last three years traveling all over Arizona, performing speaking engagements in schools, camps, after-school programs, churches, community groups, corporations, etc. My job has taken me to numerous places that, even being an Arizona native, were new to me. There is very little space left in the state that remains uncharted territory for me. However, prior to yesterday, Lake Havasu City didn't have a pin stuck in it in my mental map.
The three-and-a-half-hour drive was enjoyable, mainly due to the novelty of it accompanied by the fact that I had some new podcast episodes to listen to ("WTF with Marc Maron" featuring Bob Forrest, Flea, Robert Trujillo, and Steve Albini as guests). Also, there was a part of State Route 72 West that seemed to sync up perfectly with Cream's "Sunshine of Your Love," among other songs. As much as I enjoyed the drive, by the time I made it to town, I had worked up quite an appetite. After checking into the hotel, my priority quickly became locating food.
When I arrive in a new town, it's become a habit of mine to walk around and explore for a while. I leave the car back at the hotel because I've already been cooped up in it for a good chunk of time. Additionally, I feel like I see a lot more of a city on foot than I do from a car. Another traveling rule of mine is to avoid chain restaurants like the plague whenever possible. I mean, you don't spend all day driving to a new place just so you can go hang out in Chili's.
Last night's wandering led me to a local Italian bistro called La Vita Dolce. The place seemed pretty busy, which is usually a good sign. Due to the fact that I was a party of one, they asked if they could seat me at the bar. I was fine with that, as I just wanted to eat soon. As I sat at the bar, I watched the interactions around me, and it became apparent that the place was very popular with locals– usually another good sign. The servers and bartenders seemed to personally know the majority of the people eating and drinking there.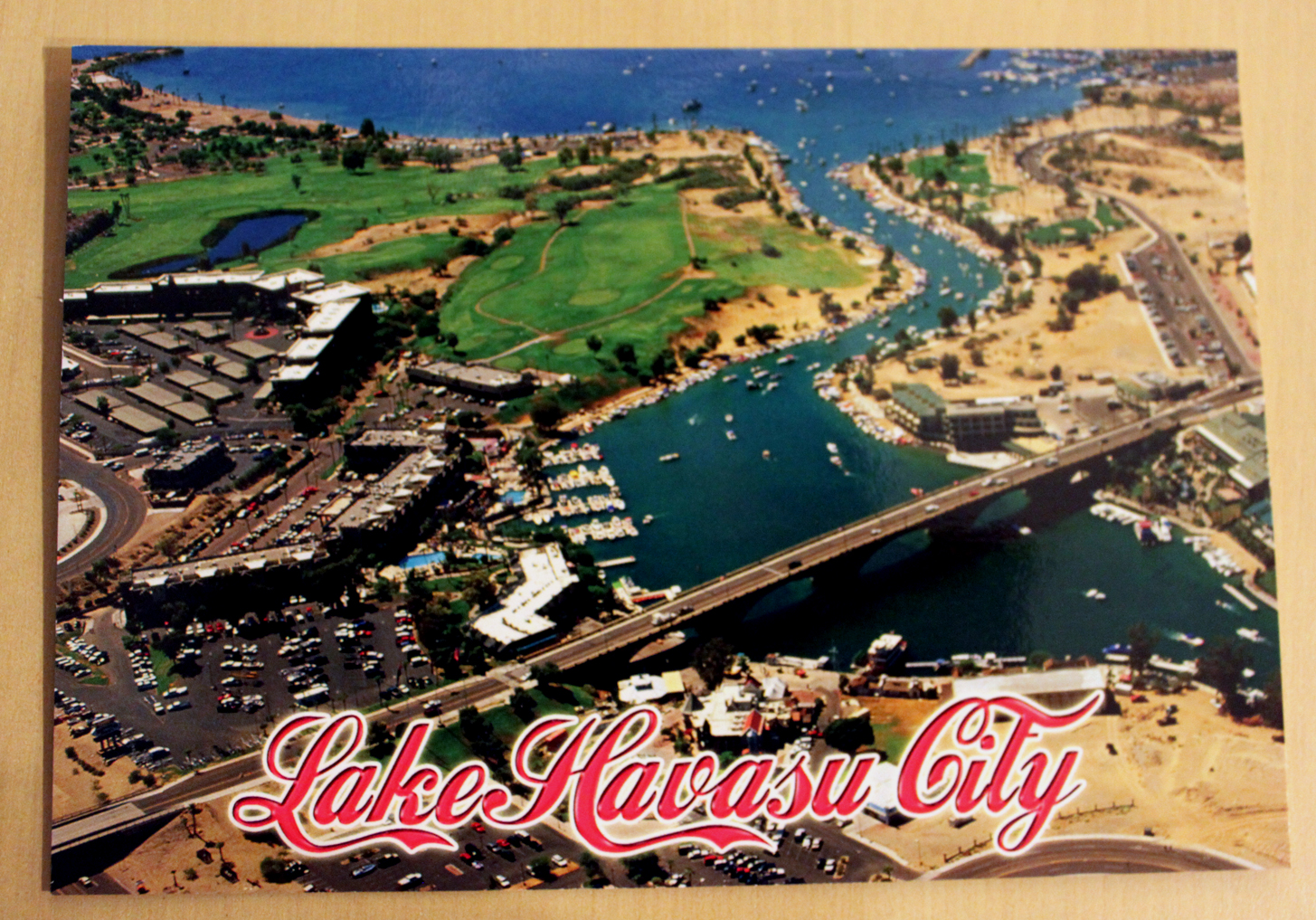 Almost immediately, the couple seated to my left at the bar introduced themselves to me as Rick and Karen. Shortly after that, the owner of the restaurant came by and introduced himself as well. He seemed like quite a character, as did the various bartenders and servers I encountered and overheard talking with customers.
As I examined the menu, I mentally noted that the music in the restaurant was really good, which is always a plus. Speaking of the menu, the words "shrimp scampi" immediately jumped out at me, as they are prone to do. I ordered, and my new friends to my left asked if I had been to the restaurant before.
What followed was a 90-minute conversation that included Rick and Karen asking me a lot of questions about what I do in my work with nMk, Rick discussing his career as a Battalion Chief with the Lake Havasu City Fire Department and his recent retirement, me subsequently discussing my dad's career with the Phoenix Fire Department, both of them talking about how much they love being grandparents, and me talking about Anna, of course. I was once again reminded of how much I enjoy meeting new people, talking with people, and hearing a good story (of which Rick had a few). When I checked my watch I was amazed to see how much time had passed, and realized I'd probably better be walking back to the hotel to head for bed.
Rick and Karen asked if I was in the mood for dessert and offered to buy me a piece of the restaurant's cheesecake, which they mentioned was excellent. "Cheesecake," like "shrimp scampi" is a phrase that can usually get my attention pretty quickly. I agreed, thanked them, and we continued talking. Not long after, I asked the bartender if he would mind printing up my check because I needed to head back to the hotel so I could make a goodnight call to my daughter.
"I actually would mind," he said with a mischievous look on his face, pointing to Rick and Karen. "Because it's already been taken care of." Raising an eyebrow, I clarified, "Oh, I think they meant that dessert was on them. I don't think they meant the entire meal." "Nope," he replied. "It's been covered, and you just met two of the best people in Lake Havasu City." I looked over at Rick and Karen with surprise and a bit of disbelief on my face. Rick leaned forward to shake my hand and said, "What you do is really important work, and we want to thank you for doing it."
Here's a guy who, during his time with the FD, literally saved people's lives multiple times, and he's telling me what I do is important. I only know about some of the people he saved because Karen told me quietly while Rick was talking with the restaurant owner. She added, "He wouldn't ever tell you about any of this." I believe it, because he came across as quite humble and down to earth.
I couldn't help but respond with a giant, genuine grin. I shook Rick's hand, then Karen's and thanked them multiple times. Again, they thanked me. I gave them my business card and let them know that if they were ever in Phoenix and needed anything to call me. I also mentioned that if they knew of a local school that could benefit from our services to have them give me a call as well.
As I walked back to the hotel, it was still sinking in. It still is, actually. Sometimes in moments like that, it's almost like I'm not actually there, but I'm just watching it play out in front of me. It isn't until later that I actually fully absorb everything.
It's amazing to think that, of all the cities I could have been in, I found myself in Lake Havasu City. Of all the places I could have eaten in Lake Havasu City, I walked in there. Of all the places I could have sat, I ended up next to Two of the Best People in Lake Havasu City.